Christmas & New Year Breaks at Alpine Park Cottages
calendar_today 4th October, 2021 by Alpine Park Cottages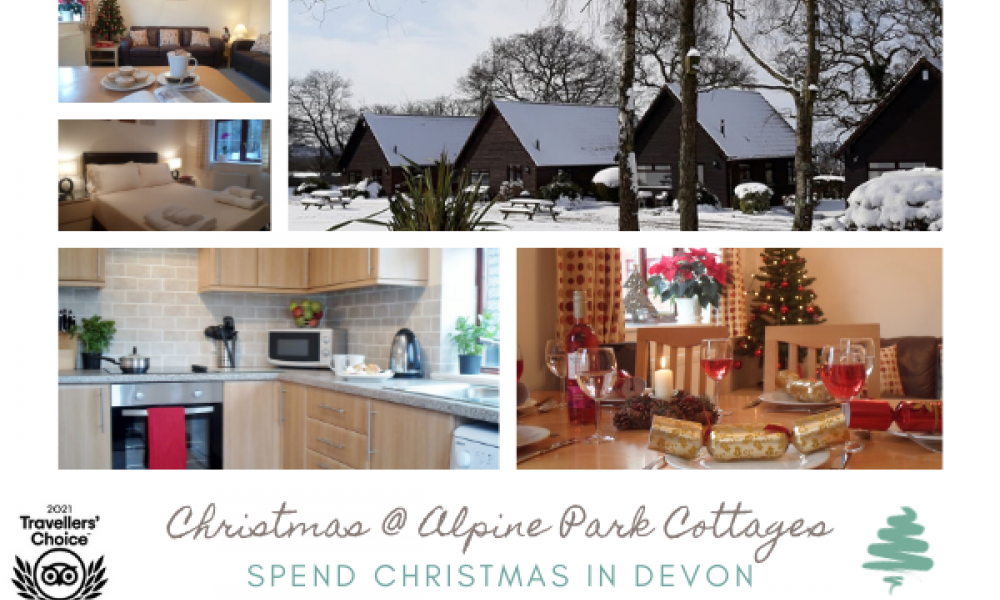 sally
The festive period is fast approaching. Why not spend time with your loved ones this Christmas at Alpine Park Cottages. Alpine is the perfect base to stay if you are wishing to visit family or friends in Exeter, Sidmouth, Exmouth, Budleigh Salterton, Aylesbeare, Woodbury, Newton Poppleford
Each self catering cottage will have its own decorated Christmas tree inside and the park will have lights around outside to create a Christmas atmosphere.
Self Catering Cottages for Christmas are available for a weeks stay or a minimum of 4 nights stay to include Christmas Day & Boxing Day. .
Celebrate the New Year with family or friends with a 4 night short break.
For latest availability click here
Alpine Park Cottages provides the perfect base to stay if you are wishing to visit family or friends in Exeter, Sidmouth, Exmouth, Budleigh Salterton, Aylesbeare, Woodbury, Newton Poppleford.
Our complex of 11 self catering lodge style cottages are only available to book direct. We do not use online travel agents such as booking.com or Air BnB we prefer to deal with our customers direct.
Other News