Life during Lockdown!
calendar_today 23rd June, 2020 by Alpine Park Cottages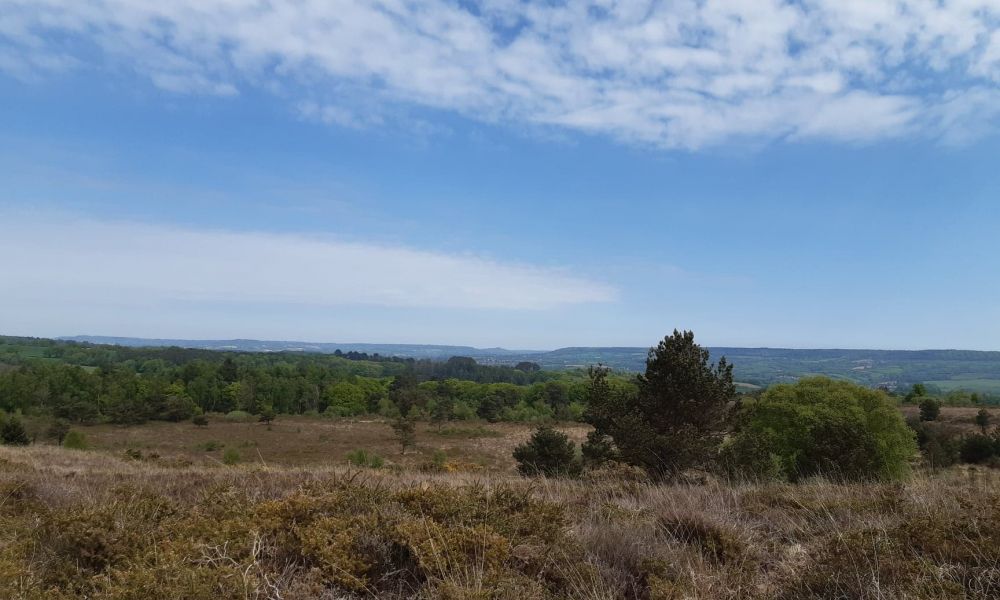 Sally Mynard
Like many people in our industry, our world was turned upside down overnight when we had to close Alpine Park Cottages on the 23rd March 2020 due to COVID 19.
Despite this being an incredibly challenging and stressful time for us, as part of our daily exercise with have enjoyed our daily walks on both Aylesbeare and Woodbury Common's. Embarrassingly we have lived here for 14 years and did not know that there was a public right of way just opposite the Halfway Inn, which leads onto Aylesbeare Common!
Aylesbeare Common is a RSPB nature reserve, its composed of largely heathland and woodland, with streams and ponds. In the Springtime Cattle and Exmoor Ponies are released to help maintain the land. We were fortunate enough to see yellowhammers and tree pipit's, the Dartford warbler remained elusive! The views from the common are far reaching towards Ottery St Mary, Tipton St John, Sidmouth and over to Woodbury Common. If you love nature and walking you will love Aylesbeare Common.
As with most families during lockdown we have found Zoom, baking, playing games, caught up with those odd jobs around the house and queuing for food shopping.
We never thought that we would miss changeovers day, but we have, so now we are looking forward to welcoming you all back to Alpine Park Cottages.
Thank you to all those who have supported with messages, phone calls, letter and even flowers during this difficult, they have really meant a lot to us.
Curtis, Sally & Helen x
---
Other News